Window Screens
The A-Screens quality retractable window screen is functionality at its finest. When not in use, it simply retracts out of the way so that you do not have to always look at the outside world through a mesh. Who wants to?
The A-Screens retractable window screen is also particularly useful for windows that look out onto patios. For example, with the A-Screens, you can easily open the window and pass items in and out: not possible with stationary screens!
The A-Screens retractable window screen combines functionality and beauty to keep airflow moving, bugs out and your view unmarred. It gives you the flexibility that a normal window screen cannot!
Imagine this! A cool and crisp day is one you can enjoy when your retractable window screens are pulled back into their housing! Yet, during the summer months, your family is protected from harmful West Nile Virus infected mosquitoes.
With A-Screens screens you get the best of both worlds!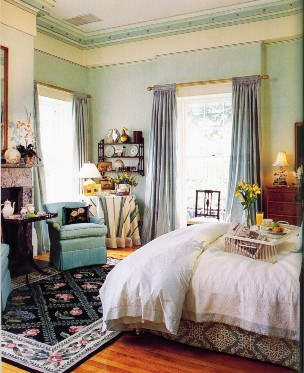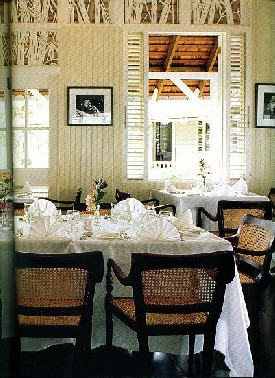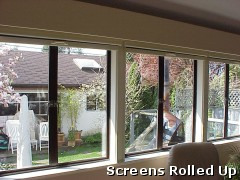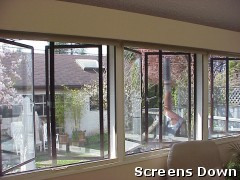 Reachable Skylight Screens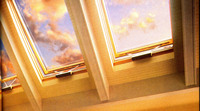 <![if !vml]>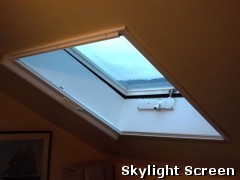 <![endif]>
Our A-Screens quality retractable screens for skylights are designed for convenience, style and functionality. The A-Screens skylight screen has a modern design that will blend in with the interior of your home. The profile of the skylight screen is subtle and with seven colors to choose from, you can match it with any color scheme. Like the A-Screens door screens, the retractable skylight screens were designed with your comfort in mind: to create the most attractive, high end screen on the market. When the screen isn't in use, it simply rolls away and blends into your home décor. When you need fresh air in your home without being annoyed by bugs, you need A-Screens screens.
Convenience and Functionality:
Fully retracts into protective aluminum housing.

Low or no maintenance.

Glide rails engineered for smooth opening and closing.

Low profile handles designed for a modern, classy and unobtrusive look.

Variety of meshes to fit your needs and taste, including noseum for very tiny, noseum bugs and solar weaves when you want to also cut on the amount of sun entering your home

.

And we are now happy to offer a pet-proof mesh, stronger to resist our best friends ( dogs, cats and others) friendly attacks!
Durability:
| | |
| --- | --- |
| | Pull bars ribbed for reinforcement. |
| | Stainless steel screws to resist corrosion. |
| | Housing caps sealed to protect inside components and self-protection when the screen is not in use. |
| | UV protected plastic for longevity. |
| | Injection molded nylon, precision fits to aluminum extrusions. |
| | No recycled material used. |
Safety:
| | |
| --- | --- |
| | Bumpers for finger pinch protection. |
| | No sharp edges |
Other A-Screens retractable Screens:
| | |
| --- | --- |
| | French Door Screens |
| | Inswing Door Screens |
| | Outswing Door Screens |
| | Reachable Skylight Screens |
| | Sliding Patio door Screens |
Order your Anderson retractable door and window screens today,

A-Screens by C. Anderson: as cool as a summer breeze!
| Description | SKU # | Price |
| --- | --- | --- |
| WINDOW SCREEN | ASW-000 | Please call |
| SKYLIGHT SCREEN | ASK-000 | Please call |
<![if !vml]>
<![endif]>The colors available are:
<![if !vml]>

<![endif]> White
<![if !vml]>

<![endif]> Linen
<![if !vml]>

<![endif]> Coffee Tan
<![if !vml]>
<![endif]> Sandalwood
<![if !vml]>
<![endif]> Brown
<![if !vml]>
<![endif]> Black
<![if !vml]>
<![endif]> Grey

*Color samples may vary slightly, depending on your monitor settings.
Please note: there is a small up-charge for color.
Tel: 1 (888) OK-4-SCREENS (888) 654-7273
For self installation , if you require technical assistance and wish to send us a picture of your door, please send to: photos@AScreens.com

| | |
| --- | --- |
| Name | |
| Title | |
| Company | |
| Address | |
| E-mail | |
| Phone | |