A-Screens

Retractable Screen Products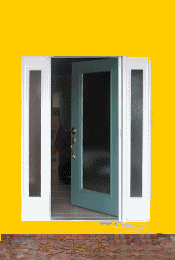 Retractable screen doors are the ultimate screening solution, because they make screening an option: there when you need it, out of your way when you don't! No one wants to be screened in even during the months when mosquitoes and bugs are not a nuisance, so out with the screens: that's the beauty of A-Screens retractable screens. We make things better for you! Our high quality , tasteful retractable screens are custom fit and designed with the beauty of your home in mind! Not a messy bulky look, but rather a tasteful disappearing act!
The classic and contemporary yet understated look of our retractable screens make them a perfect fit for any home, and will allow you to bring the outdoors indoor, closer to you! A-Screens are a perfect solution for sophisticated homes, bridging the necessity of comfort and safety, with the respect of the specificity and elegance of your interior.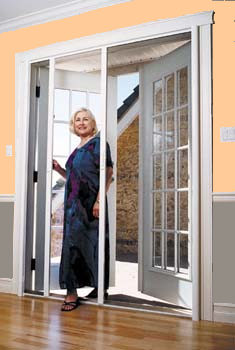 Screens do not have to be an eyesore!
Our A-Screens retractable screens are available for the following:
Manufacturing
The A-Screens retractable screen has been engineered to give you years of trouble free operation and is built from the highest quality materials, with a level of craftsmanship unparalleled in the industry!
· The main structure of the screen, or casing is made of raw, high-grade, extruded aluminum, with no recycled materials for premium strength.
· The pull bar is ribbed for extra strength
· The rails are designed for smooth operation.
· The plastic components have been molded out of UV protected plastic.
· The screws are all stainless steel and will never rust.
· The mesh is standard charcoal, the preferred choice of our customers
<![if !vml]>

<![endif]>The colors available are:
<![if !vml]>

<![endif]> White
<![if !vml]>

<![endif]> Linen
<![if !vml]>

<![endif]> Coffee Tan
<![if !vml]>

<![endif]> Sandalwood
<![if !vml]>

<![endif]> Brown
<![if !vml]>

<![endif]> Black
<![if !vml]>
<![endif]> Grey

*Color samples may vary slightly, depending on your monitor settings.
With such variety, matching our retractable screen to your home should be an easy task! All components are very durable and will withstand years of abuse from Mother Nature or typical daily use.
With the design and engineering team involved in the production of our screens, you can feel very confident that you are purchasing the best. As we said, we feel our screens are the "Rolls Royce" of retractable screens, if only for their looks, smooth operation, and the touch of class they will convey!
<![if !vml]>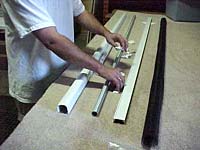 <![endif]> <![if !vml]>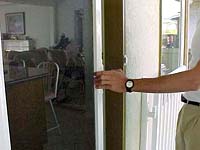 <![endif]>
We will soon be offering motorized screen products for residential and commercial use.
To learn more about our motorized screens, Contact Us today.
Tel: 1 (888) OK-4-SCREENS (888) 654-7273
A-Screens by C . Anderson , as cool as a summer breeze!