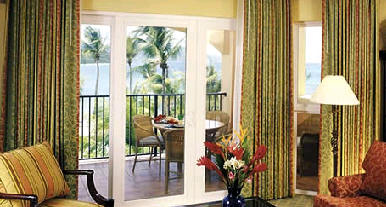 Out-swing Door Screens
The out-swing door used to be next to impossible to screen since few people wanted a cumbersome swinging screen door on the inside of their home. By mounting the high end A-Screens retractable door screen on the inside of the doorframe, you can enjoy all the benefits of using screens , without the inconveniences: no metal screen inside your home, the housing of the A-Screens out-swing door screen has a sleek, subtle and chic design that will blend into your home. Our quality screens show respect to your interior. They add just the right tasteful touch, balancing effectiveness with superior style.
Now you can feel the summer breeze, while preventing West Nile virus mosquitoes, bugs and other insects from entering your home.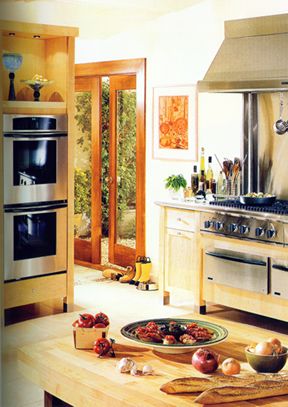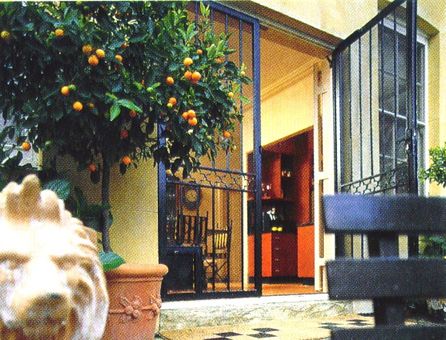 When insect season is over, you won't have a permanent screechy screen door to remind you of the nuisance that came with it. Neither will you need to take them down until next spring! All you have to do is retract your screen in its casing. You will barely notice the housing of the A-Screens retractable screen tastefully blending into your well appointed interior. And when screens are needed again, you will be ready! Just pull and your home becomes a bug and mosquito free zone! Your quality A-Screens screens will be just where they belong, on your opening, but out of sight until needed!
Be protected, but keep up the good taste!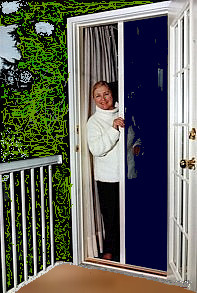 Convenience and Functionality:
Fully retracts into protective aluminum housing.

Low or no maintenance.

Glide rails engineered for smooth opening and closing.

Low profile handles designed for a modern, classy and unobtrusive look.

Variety of meshes to fit your needs and taste, including noseum for very tiny, noseum bugs and solar weaves when you want to also cut on the amount of sun entering your home

.

And we are now happy to offer a pet-proof mesh, stronger to resist our best friends ( dogs, cats and others) friendly attacks!
Durability:
| | |
| --- | --- |
| | Pull bars ribbed for reinforcement. |
| | Stainless steel screws to resist corrosion. |
| | Housing caps sealed to protect inside components and self-protection when the screen is not in use. |
| | UV protected plastic for longevity. |
| | Injection molded nylon, precision fits to aluminum extrusions. |
| | No recycled material used. |
Safety:
| | |
| --- | --- |
| | Bumpers for finger pinch protection. |
| | No sharp edges |
Other A-Screens retractable Screens:
Order your A-Screens retractable door and window screens today,

A--Screens by C. Anderson, as cool as a summer breeze.
| Description | SKU # | Order |
| --- | --- | --- |
| up to 90" | ASOS-001 | Please call |
| 91" to 98" | ASOS-002 | Please call |
<![if !vml]>

<![endif]>The colors available are:
<![if !vml]>

<![endif]> White
<![if !vml]>

<![endif]> Linen
<![if !vml]>

<![endif]> Coffee Tan
<![if !vml]>
<![endif]> Sandalwood
<![if !vml]>
<![endif]> Brown
<![if !vml]>

<![endif]> Black
<![if !vml]>
<![endif]> Grey

*Color samples may vary slightly, depending on your monitor settings.
Please note: there is a $30 up-charge for color.
Tel: 1 (888) OK-4-SCREENS (888) 654-7273
For self installation , if you require technical assistance and wish to send us a picture of your door, please send to: photos@AScreens.com

| | |
| --- | --- |
| Name | |
| Title | |
| Company | |
| Address | |
| E-mail | |
| Phone | |